Glasswasher Basket Mobile Storage - Space Saving Drying and Storage Rack
£400.00

£0.00
Mobile racking unit that can hold up to four glasswasher or three baskets and a Glass Dry glass dryer.
Easy to move – even when fully laden.

Ideal for siting next to your glasswasher or in a glasswash room.

Stainless steel providing  durability and open sided allowing air to circulate around the glasses

Generous height of tiers to accommodate 500mm x 500mm racks (up to 36-pint glasses) and 400mm x 400mm racks (up to 19 pints glasses).
*Glass dryer not included
Enhanced manageability
Busy venues can get through a huge number of glasses in a very short time frame. Our Rack Store provides a secure and convenient place to house them the minute they're removed from the glasswasher.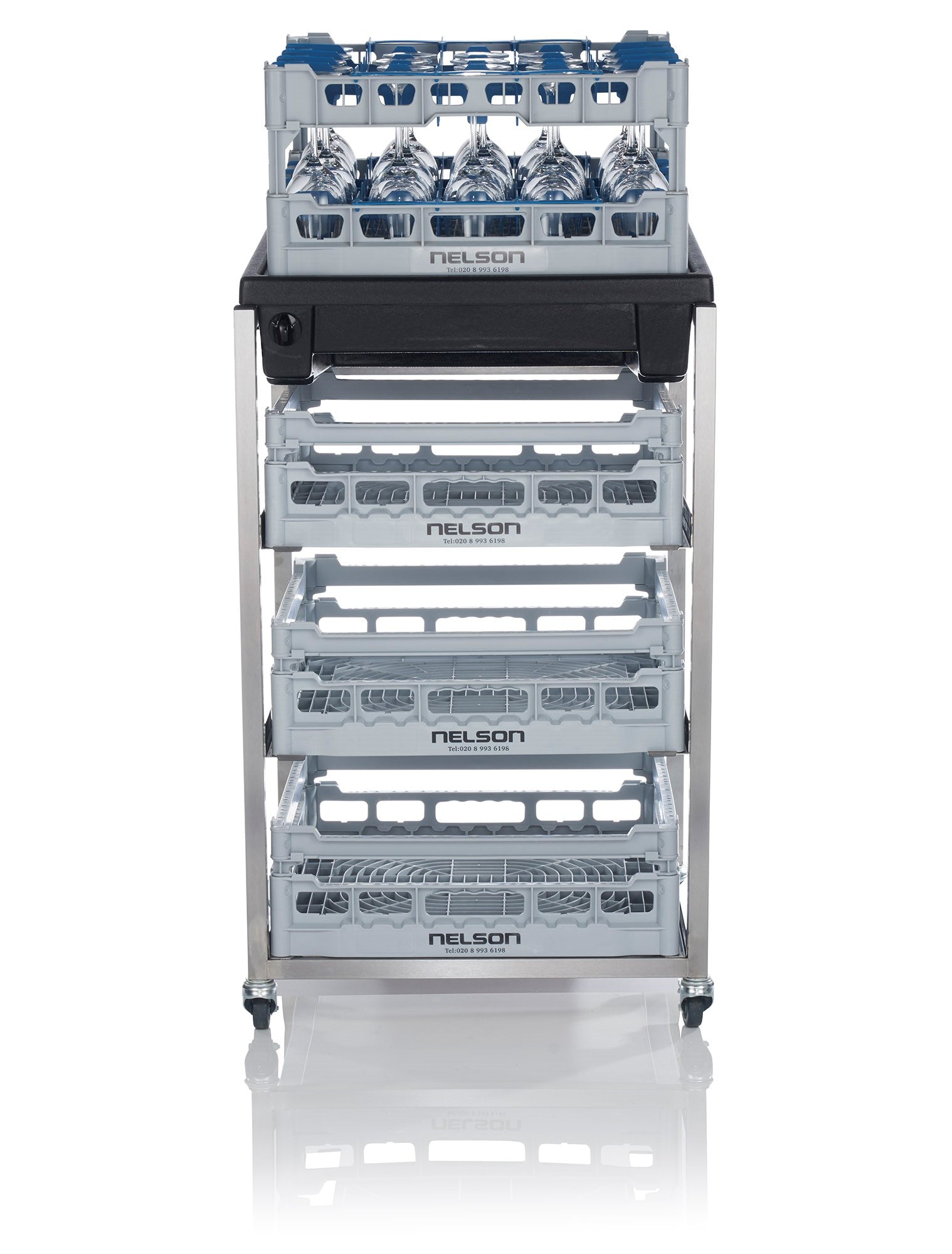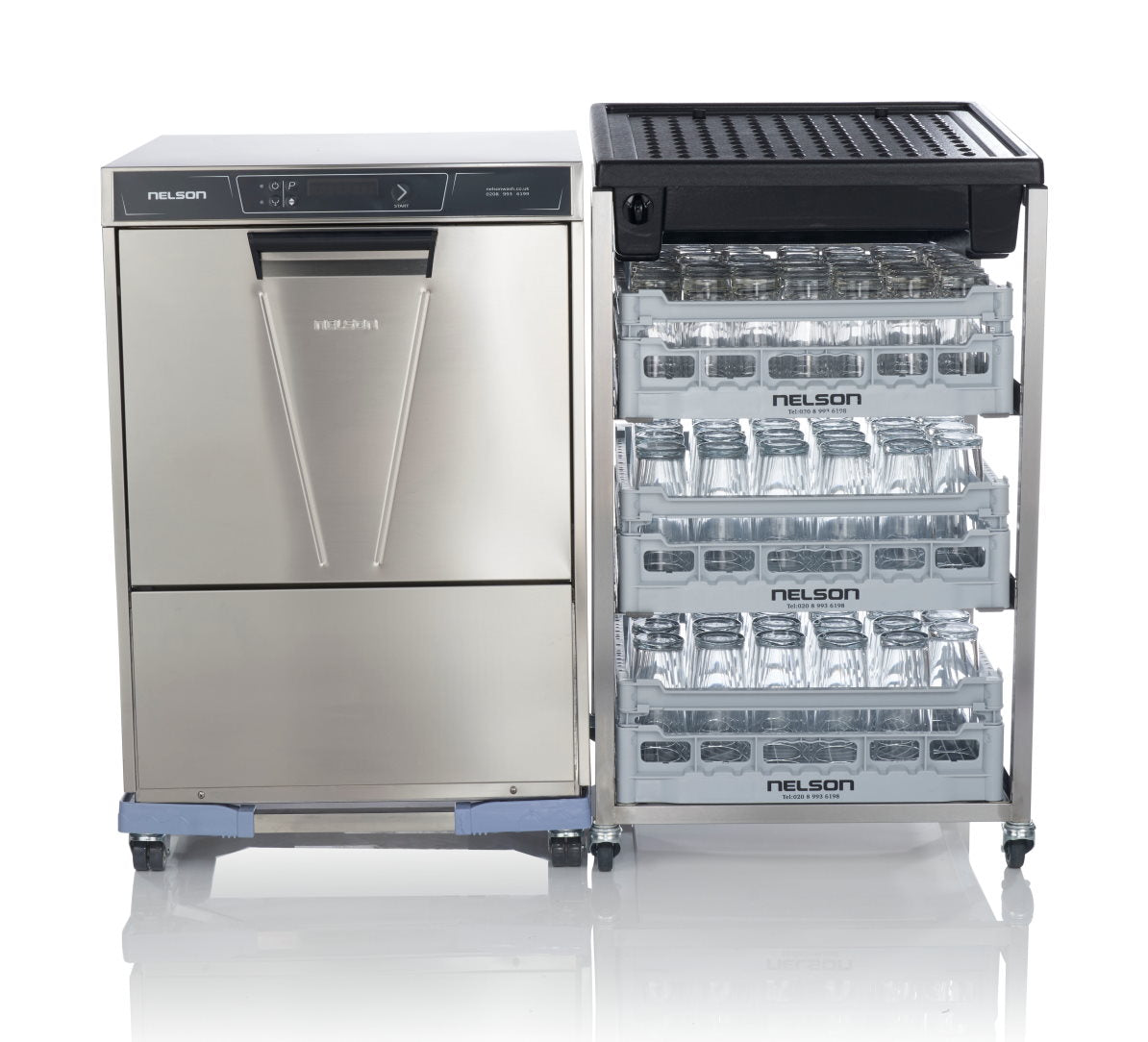 Getting Maximum Benefit
The Mobile Rack Store can be used alongside our Glass Dry to provide a complete glass drying and storage solution. By utilising the Glass Dry on the top rack for almost instant drying and cooling, it's unlikely you'll ever run out of ready-to-use glasses again.