Speedwash SW50 Commercial Dishwasher
£2,340.00

£3,900.00

Save

£1,560
• SW50 commercial dishwasher washes up to 600 plates per hour
• Loading height of 335mm can accommodate virtually any dishware or crockery
• 500mm x 500mm dishwasher basket size
• Reliable and easy to use, built to withstand the harshest working environments
• Ideal commercial dishwasher for coffee shops, cafes, restaurants and pubs
How many baskets/racks can I wash an hour?
30
How many plates can I wash an hour
600
How many covers can I wash an hour? *Covers per hour is based on an average of 6 plates per cover at 50/60% operational efficiency for pass througth and undercounter commercial dishwashers
40
What type of site is this model suited to?
The SW50 is our largest sized undercounter dishwasher and is the perfect machine for medium to large pubs, bars and restaurants that experience a high turnover of plates and but crockery but do not require complete dishwasher tabling system.
How do I install the machine?
We provide full installation instructions in our Commercial Dishwasher& Glasswasher Installation Guide blog post
How long is the warranty?
All our commercial glasswasher and dishwashers are sold with a 2 year parts and labour warranty, subject to the machine being serviced at the end of the first year.
Do you offer financing options such as Spread Payments, Rental, or Leasing?
Yes, we offer all of these finance options to help make payment as manageable as possible. If you are interested in ordering a machine using finance, please contact us on 0800592833 or email office@nelsonwash.co.uk for more information.
What level of aftercare and support will I receive?
During the 2 year warranty period you be fully covered for the cost of any labour and parts that need to be replaced due to mechanical breakdown or defective workmanship. Once the warranty period has expired, you can either take out planned maintenance cover for ongoing protection of your machine or use pay as you go reactive breakdown cover when required.
How can I contact you? 
If you have any questions or need any assistance, you can call on 020 8993 6199 or email us at office@nelsonwash.co.uk
How fast will I receive my order? 
Once we have received your order, we will contact you to arrange a suitable time and date for delivery/installation and ask some questions to make sure you have purchased the correct machine. 
How can I track my order? 
All commercial dishwashers and glasswashers are delivered/installed by our own engineers, so we always have full visibility over the location of your order. If you'd like to know the status of your order, you can contact our support team for an update.
Can I cancel my order? 
You are entitled to cancel your order within 7 days without giving any reason for doing so.
In order to exercise Your right of cancellation, you must inform Us of your decision by means of a clear statement. You can inform us of your decision by:
By email: office@nelsonwash.co.uk
By visiting this page on our website: https://nelsonwashonline.co.uk/pages/contact-us
By phone number: 020 8993 6199
If I cancel my order, how fast will I be reimbursed?
We will reimburse you no later than 14 days from the day on which we receive the returned Goods. We will use the same means of payment as You used for the Order, and You will not incur any fees for such reimbursement.
In order for the refund to be processed, the goods must be eligible for return in accordance with our 'Conditions for Return' detailed in our
Refund Policy
.
Simple To Use, Easy To Maintain
Speedwash commercial dishwashers combine reliability with uncompromising performance. A choice of two wash cycles can be selected using the simplistic push button controls and produce great results across every type of load. The moulded wash tank prevents the build of grease and dirt, and a built-in water softener protects the machine and optimises performance and wash results.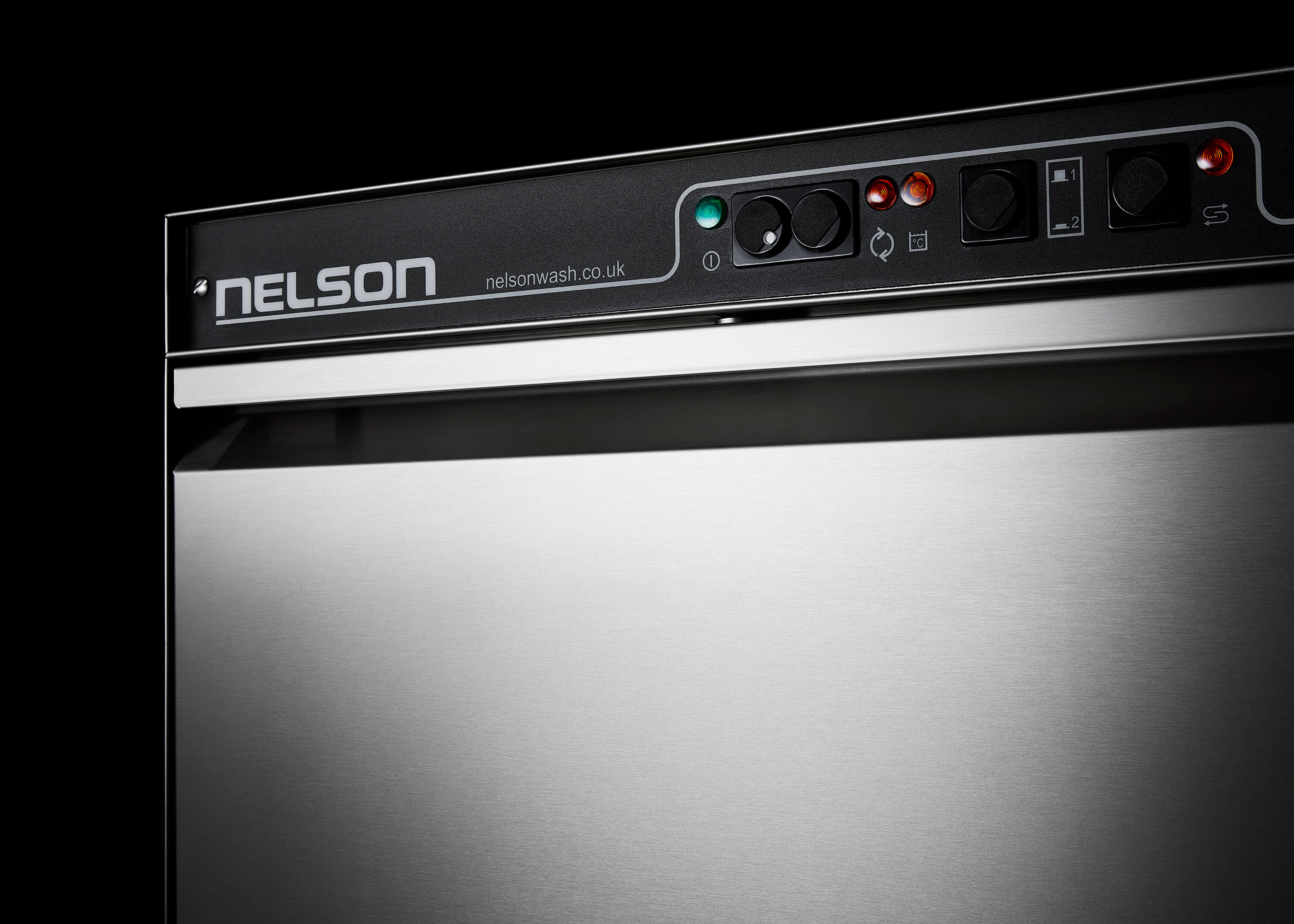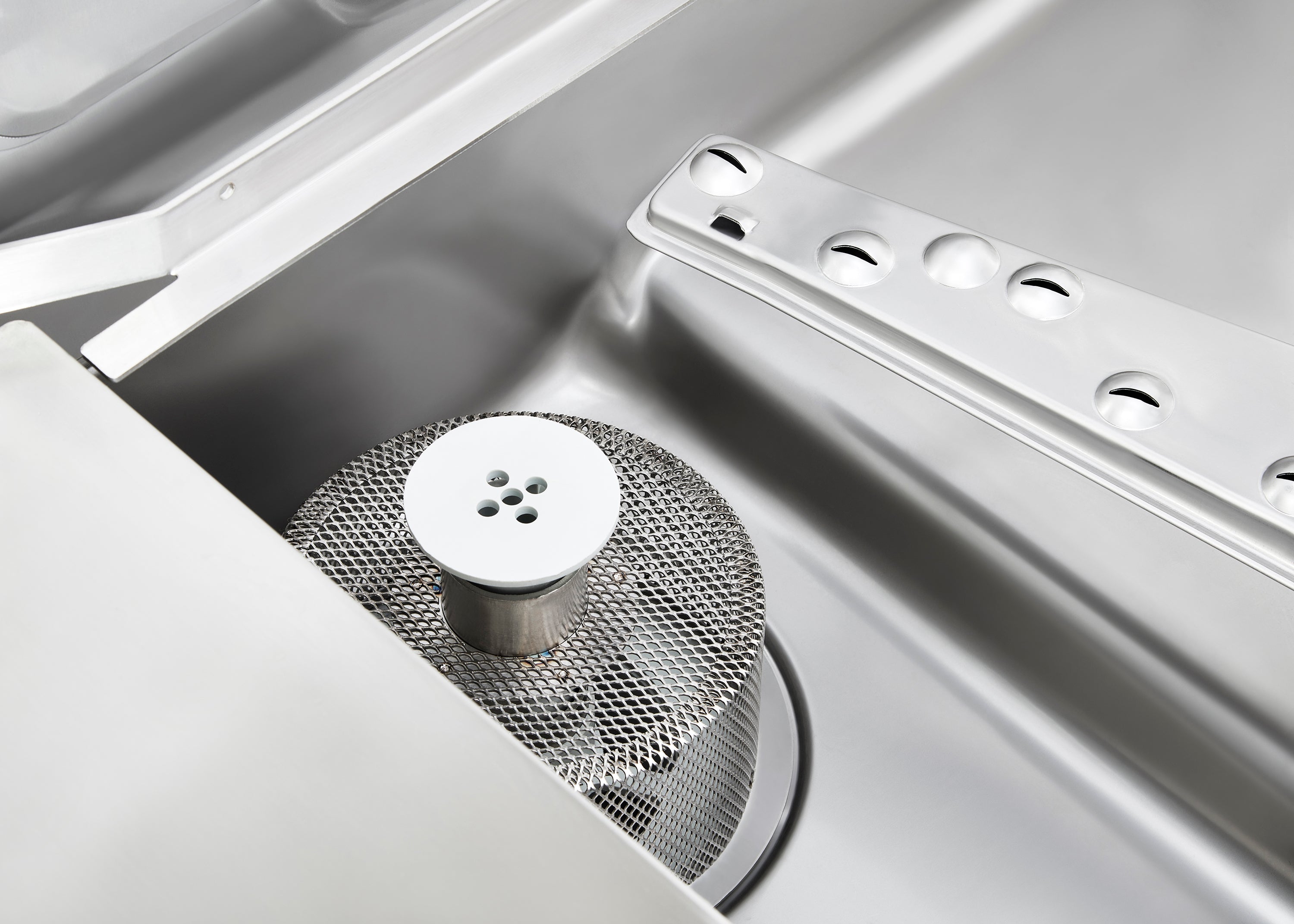 Powerful Performance, Perfect Results
The double tiered filtration system collects even the smallest particles of debris, while chemical injectors automatically deliver the optimum dosage of detergent and rinse-aid to ensure excellent results. Powerful jets in the stainless-steel wash and rinse arms provide complete coverage of the wash chamber to guarantee a constant supply of clean crokery. 
Robust Build, High Quality Design
Speedwash commercial dishwashers are constructed from the highest quality stainless steel for maximum reliability. The heavy-duty door is double skinned to prevent heat and noise from escaping into the workplace and features a safety switch that immediately cuts the machine out if opened when in use.  
Fast, Efficient, Hygienic
Designed to deliver high performance and reliability without breaking the bank, Speedwash commercial dishwashers are packed with water and energy saving features that come together to produce a highly efficient and cost-effective dishwashing solution. 
Ongoing Care and Support
All machines come with a comprehensive guarantee and maintenance packages are available. Full staff training is provided which, in our experience, reduces user related breakdown. You will also be supported by a free telephone helpline, free online advice and you can book a same or next day service call with one of our in-house engineers if required.